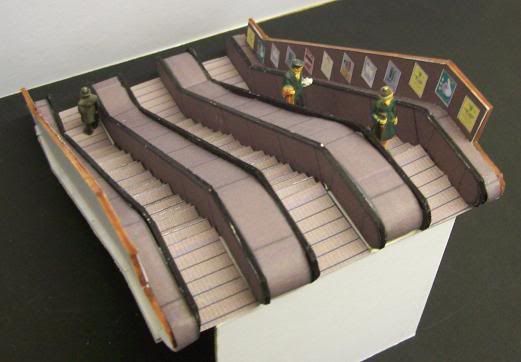 To the sympathetic souls at Schindler Elevator Corporation,
I am writing to you with an odd request. I am a first year architecture student and am busy readying a model of a local shopping mall. There is one escalator within the space (two, if you count the one going up and the one going down) and it is causing me much trouble to accurately model. Not because of any specific design element, but simply due to the complexity and fascinating nature of these people-carrying conveyor transport devices. If you have any leftover or unused models lying around the office I would greatly appreciate you sending me one to use in my maquette. You will certainly be credited in my written project. I don't want any grey areas with regard to who made what. The only grey areas I want in my project are the steps of the escalator!
One never knows, perhaps this will begin a correspondence between us that will be mutually beneficial once I graduate. I am aware that this is not the best way to inquire about possible job opportunities within your corporation, however, I would be honoured to be placed on Schindler's list of potential candidates.
Thank you so much!
Matt Raudsepp