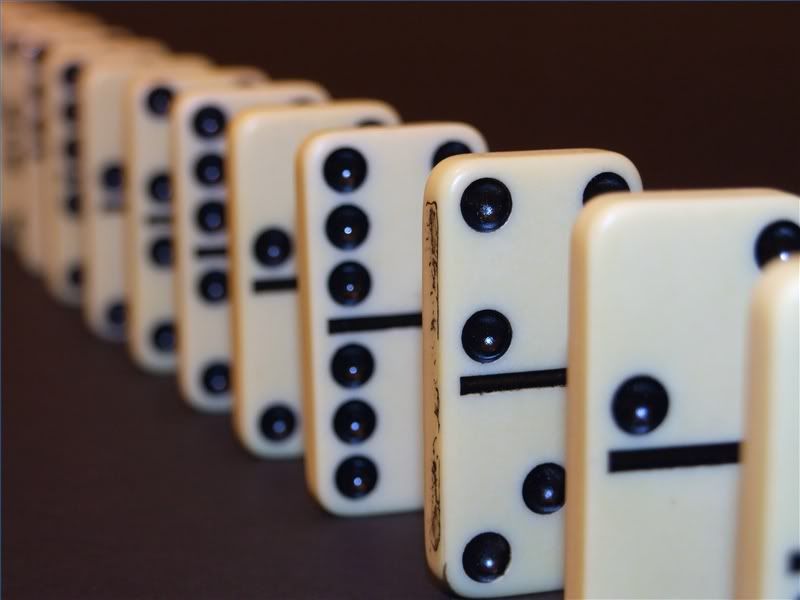 To whom it may concern at Dominos Pizza HQ,
People laugh at the toy domino glued to my baseball cap. They either check to see if I am aware there's a domino stuck to my forehead, or they assume that I love setting up elaborate domino lines which I presumably topple for a brief and fleeting moment of "fun" (if I spent a week setting up dominos in painstakingly elaborate designs, I wouldn't topple them. I'd leave them there until the next earthquake hit).
Point being, I don't care about the toy or the game. I just love Dominos Pizza. I wear my homemade hat as proudly as I can, under the circumstances. Listen, I've looked everywhere for Dominos brand baseball caps. They don't exist. I've searched high and low. I regularly check eBay. Please, just send me an official Dominos hat.
My handmade hat has recently fallen into disrepair. The domino must have unglued and fallen off without my realizing it. I know it happened while I was jogging, but, for the life of me, I can't find the piece anywhere along my jogging route. Again, please send me your official Dominos headgear.
I hope to be sporting my snazzy new Dominos Pizza hat the next time one of your delivery people come to my door (I would very much like to share a laugh with those soldiers of the 'za to brighten their grueling route).
I look forward to hearing from you before next Friday (my next pizza night).
Sincerely,
Matt Raudsepp
P.S. I'm currently inventing a new kind of pizza cutter: one that works.