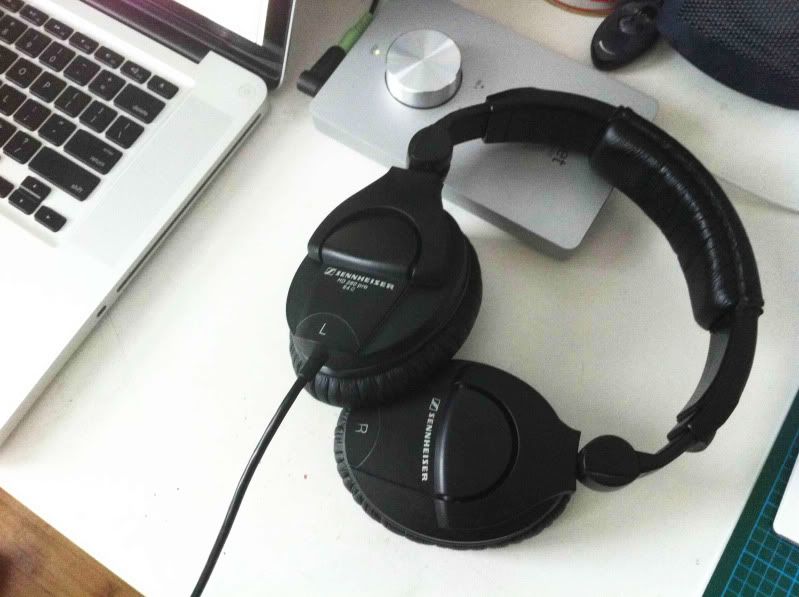 To the sound scientists at Sennheiser,
I have owned HD 280 pro headphones for over six years (does the "280″ refer to their price?). I have recorded two albums and countless songs using them to monitor in my home studio – I trust their sound (although, I could use a little more bass response). Most of all, I trust their silence.
Lately, I've been wearing them to sleep (sometimes I dream that my head is being gently held by the Michelin man as the soft cushions of the headphones massage my ears). As opposed to ear plugs, they offer just the right amount of ambient noise cancellation from the city outside my window to induce deep, deep sleep. As a result, I use them almost twenty four hours a day. Sennheiser, in my opinion, is the top headphone company I have ever tried.
Is there any way we can work together? I am in a rock band, Honheehonhee, that is playing festivals across Canada this summer and planning to film a bunch of music videos. I also have a website where I film short comedy videos. Let's discuss some viral marketing, shall we? Did I just hear somebody say "yes", or are my ears just damaged by excessive headphone listening?
Also, I am considering buying another pair of headphones as my current set is getting old and starting to show signs of wear. Do you have any recommendations? Are there newer models? Keep in mind that my needs are for professional music recording.
Thank you for being awesome, Sennheiser! Rock on.
Yours forever, or until I go deaf,
Matt Raudsepp (Sennheiser's number one fan)