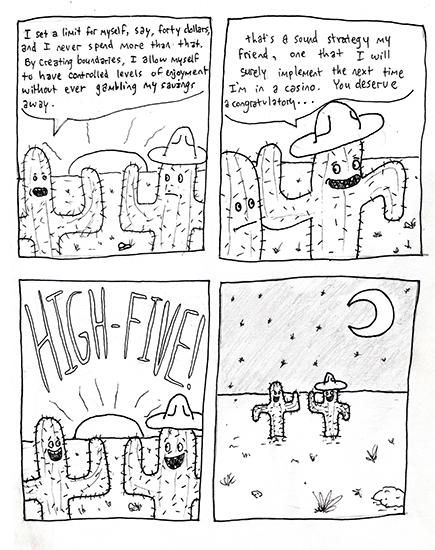 What a fun funny Friday! 
Let's all slow down for a cotton-pickin' second and put our pee-pees to pasture in lieu of a krappy kaktus komik!
If you're really jonesin' for a new floppy flaccy, check back on Monday to fix that fix!
Ten more wonderful wobblers and I'll be putting together my museum proposal package and posting the results of my foray into the art world right here on this blog page. 
Things are really heating up to a manageably exciting temperature!
Yours,
Kyle "Mixing It Up, The Mix-Master" Gatehouse