One of the greatest cooking challenges is to fool the eye. Most often, if something looks good, it will likely taste good as well. But my challenge for today is to make the most revolting looking food that still tastes great!
SKIN GRAFT SNACKERS:
Shark bites are disgusting, but more disgusting than that is the skin grafting needed to restore the limb or torso. If you're anything like me, when searching "skin grafts" on Google images, silver dollar wildberry pancakes probably come to mind. When making the pancake mix, feel free to pulverize the berries, creating small burts of color that once cooked, give the impression of light scabbing and layers of regenerated epithelium. Yum!!!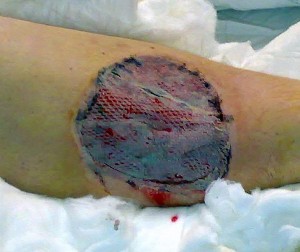 MAXIPAD WAFFLE COOKIES with a cherry rhubarb compote:
This combination requires a little bit of imagination, but what will definitely sell the recipe is the fruit compote. The difficulty comes from cooking the fruit down to the right thickness and color. Over time, the crushed cherries darken in color and surprisingly, the smashed rhubarb simulates the discharged lining of the uterus. They're delicious, Period.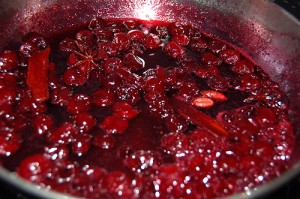 RECTAL PROLAPSE PASTRY PUFFS with a whipped milk chocolate filling:
The swedish call them Fryllda Strutar, but to me they just look like prolapsed anuses… or ani. Have fun with the filling, playing around with the color and density of the pretend poop. These treats are perfect for bachelor parties, baby showers or IBS support group meetings. For this one, I will spare you the displeasure of a picture. You can all imagine what a swollen rectum looks like inside out.
Enjoy!