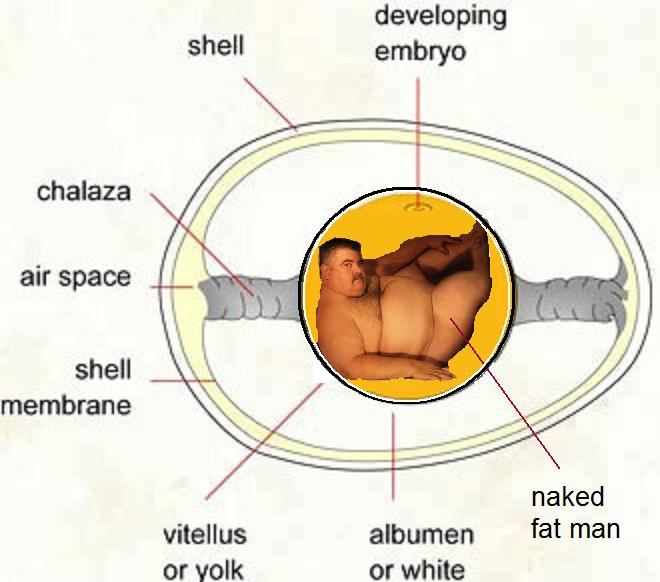 The world is teeming with disgusting hideous food, dishes that look like the result of a curb stomping. And for the most part, North Americans have managed to avoid these foods, politely regarding them as delicacies, that is, except for one off-putting item, which has somehow snuck its way our homes and into our hearts. Intricate and yet so simple, perplexing and somehow wise, the incredible, almost inedible, the egg.
When a woman has small saggy tits, tits that look like loose change in a breast pocket, we compare them to eggs over-easy nailed to a wall. And yet, we wilfully stuff ourselves with these wrinkled, mottled tits every morning of every day. Lightly scramble them and you've got what looks like a runny yeast infection. Our fascination with its shape, its science, its architecture have blinded us to the fact that we are eating a chicken's period.
Ordering eggs in a restaurant is an exercise in masochism. You are constantly being let down by eggs, and yet that makes you want it even more. They are too easily forgiven. Behold the dense impenetrable Berlin Wall omelettes served at any Cabane a Sucre and you hope to God you never see another egg again. Until the next day, and somehow you've forgotten all about it.