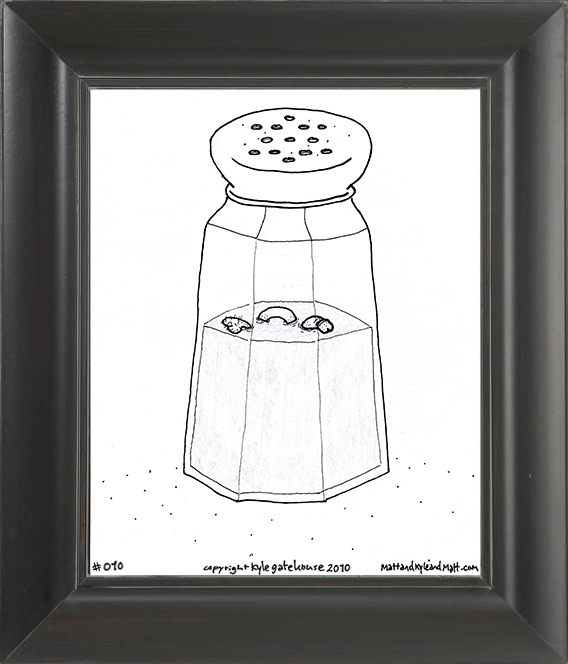 Dudes and girls too, reduce your sodium intake by buying salt shakers with fewer or smaller openings at the top!
Ladies and also men, did you know that Zebras migrate a really stupid huge distance just to lick salt off the ground?
Boyfriends and girl tommy-boys, that mini Shai-Hulud poops eye-changing spice into your salt Dunes.
Yours,
Kyle "I Miss You Chani, My Desert Princess" Gatehouse