Sex sells. Even at your local grocery store. Why do you think Managers positions the hottest cashiers and the brawniest bagboys closest to the door? And yet it is only recently that food producers have started to echo this age-old axiom.
Consider Orville Redenbacher's recent makeover. Formerly, an uglier crustier Jimmy Carter, today Orville is positively dashing. Nearly twenty years younger, and sporting updated proto-hipsterean accessories (bow-tie, suspenders, thick-rimmed glasses), the new and improved Orville evokes a Mayberry-era Don Knotts. Barney Fife at his sexiest. Très Geek Chic!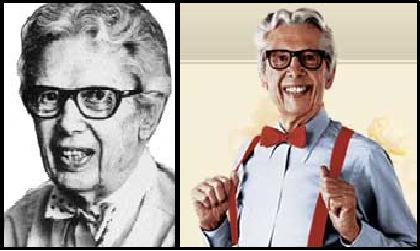 Americans are finally jealous of our snack food aisle. The French-Canadian company Vachon has officially thrown down the gauntlet, unveiling its newest spokesperson: a tart little Bette Page style pin-up. Move over Sun-Maid raisins lady, there's a new queen of the corner store.
Little Debbie Snack Cakes could learn a few things. Based on child-actor Debbie Reynolds, sure the pre-teen can turn a few heads, but give her a few more years, and she could play in the big leagues.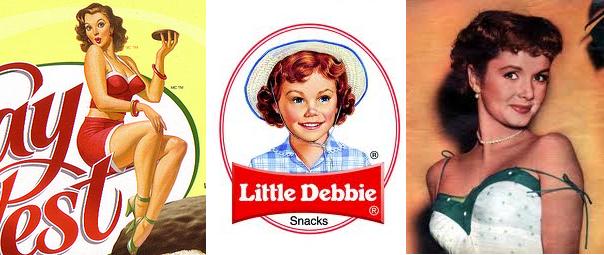 The same can be said for a few more of our foodstuff friends. Instead of a Morgan Freemanesque Uncle Ben, why not swap him out for a topless Blair Underwood. Halle Berry or Beyonce for a played out Aunt Jemima. Van Houtte, the stuffy coffee magnate, could look like Viggo Mortensen, instead he looks like a botanist or Defense Counsel at the Nuremberg Trials. Switch it up Nazi Sympathizer!