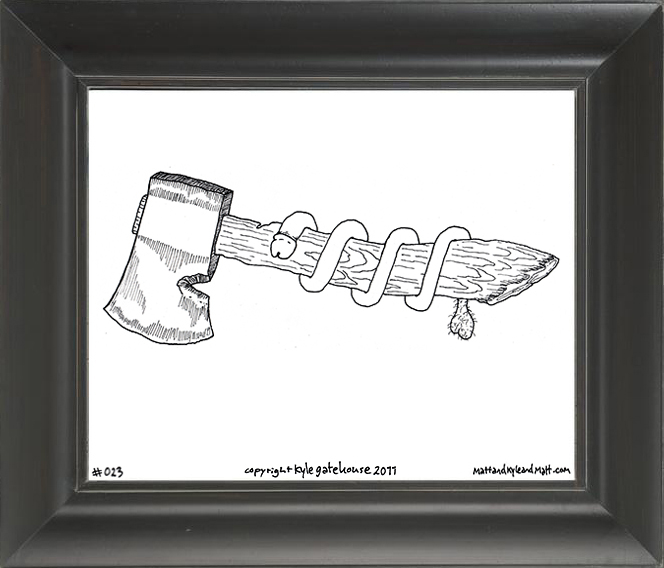 Today, for the first time in my life, I thought, "I'm going to sit down and spend an hour drawing a hatchet with a long flaccid penis wrapped around the warped wood handle".
I didn't think, "maybe I'll go talk to some pretty girls", or, "gosh, maybe I should go back to school and get started on a career", or, "would I even enjoy sitting down and drawing a hatchet with a dick-grip?"
No. I just did it. Nike style.
Yours,
Kyle "This Is How You Should Live Your Life" Gatehouse