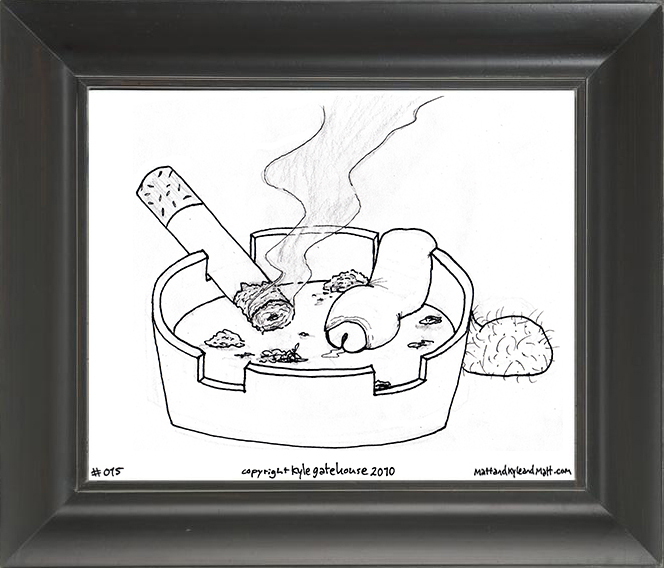 As of 2002, approximately 5.5 trillion cigarettes are produced globally each year. But I'd rather talk about Shaq.
Do you remember when he was a big deal? Like he was on lunchboxes and animated television shows and he had those two movies, Steel and Kazaam? Do you remember how I owned and proudly displayed a poster of Steel for years right above my bed in my room (in my love shaq)?
Which of his four dazzling hip-hop albums is your favourite? I'm partial to the cover art on Respect, but "Biological Didn't Bother" off Shaq Fu is, in my opinion, Shaq's magnum opus. It reveals Shaq's oft overlooked sensitivity, with verses like: "Yo, Yo, I want to dedicated this song to Philip Arthur Harrison, Word up, cause he was the one who took me from a boy to a man, so as far as I'm concerned, he's my father cause my biological didn't bother" consistently bringing me to tears.
Biological Didn't Bother YouTube link:
http://www.youtube.com/watch?v=hNJtxvObp_o
Shaquille O'Neal's past and present nicknames include:
"Shaq", "The Diesel", "Shaq Fu", "The Big Aristotle", "The Big Daddy", "Superman", "The Big Agave", "The Big Cactus", "The Big Shaqtus", "The Big Galactus", "Wilt Chamberneezy", "The Big Baryshnikov", "The Real Deal", "Dr. Shaq" (after earning his MBA), "The Big Shamrock", "The Big Leprechaun", "Shaqovic" and more recently, "The Big Conductor" (of, I assume, Basketball Trains).
Yours,
Kyle "More Than You Asked For" Gatehouse