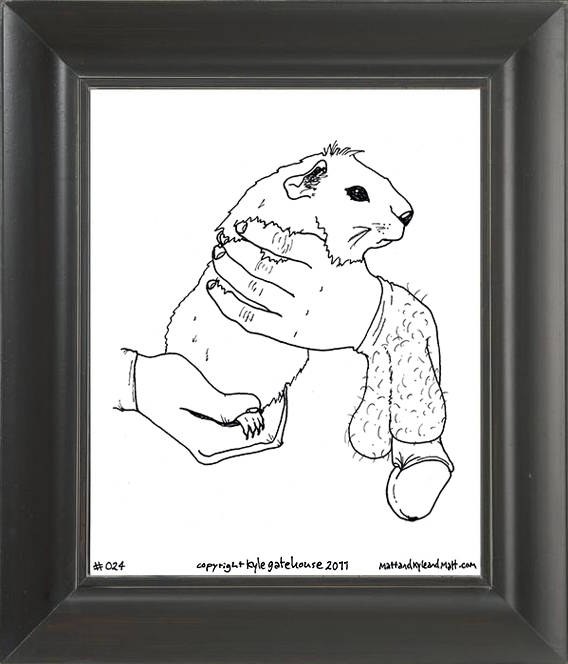 What a powerful pose! A proud prize pig, stoically staring into his star-spangled destiny. 
The human hands that hold him up before his brethren are a symbol of office, a symbol of his ascension beyond the boundary of species. 
Cupped and wrangled, his dreams are your dreams, a united future where man and pig stand as one. 
O! Come what may!
The whirling void before us shall be pierced by His light, a torch of hope blazing out from His fierce, black eyes. 
What can we do but follow, what can we do but praise His wisdom, His love, His cowlicked shoulder rosettes.
Kyle's Cavy Twitter: 
http://twitter.com/#!/kylegatehouse
Yours,
Kyle "Cavies Cavies Cavies Cavies Cavies Cavies Cavies Cavies Cavies" Gatehouse