The rule used to be "no politics or religion at the dinner table", an attitude that has imprisoned many North American families in a WASP's nest of shame and cultural ignorance. Why not make your next family dinner controversial. Rip your next meal right from the headlines like it's an episode of Law & Order. Instead of a boring ol' Pork Roast for dinner, seek inspiration from the current crisis in Egypt and their tyrannical president and make Hosni Mubarak of Lamb, and then watch the sparks fly.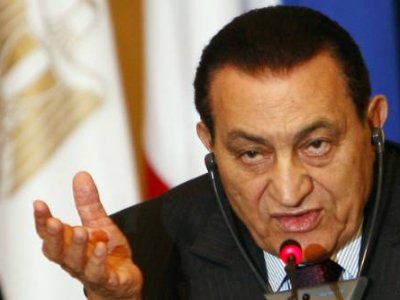 All over the United States and Canada, February is Black History month. Why is black history celebrated over the shortest month of the year? Is there a Latino history month? These questions and more can be debated and discussed with your entire family over some Chicken à la Martin Luther King. Did you know that 1 in 10 deaths among Native Americans is alcohol related? Did you know that Native Americans lost more than 97.7 percent of their land during the American Conquest? Itching to argue about the First Nations? Serve up some mouth-watering Moose burgers and some Navajome-fries and play ball!
It doesn't even have to be over dinner. Have a drink with some friends or family and chat about the tragedies of World War 2. Enter the fray with these delicious Holococktails- a Sloe Gin Goebbels, a Hiroshimojito or the Daiquiri of Anne Frank. Enjoy!
Never go to bed mad. Stay up and fight! – Phyllis Diller