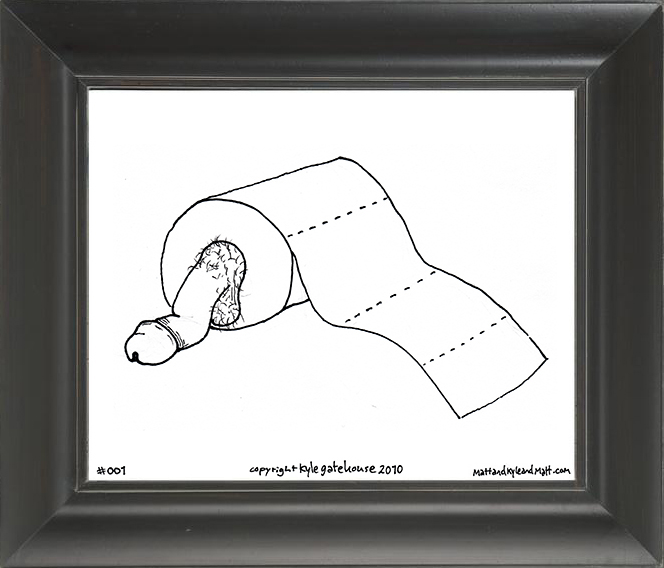 Embark with me on a journey. Fifty works of art in twenty-five weeks. Fifty flaccies, fifty inanimate objects, countless (fifty) breathtaking artistic visions. 
Once I hit the fifty mark, I will put a package together and submit my series to every museum in the world.
I will post every rejection letter, every heartfelt thank you note, every marriage proposal. 
When my exhibit is finally ready (probably at the Louvre) we will all take a trip and have a crazy, life-changing party.  
Pull up your socks, folks. This is going to get serious.
Yours,
Kyle "You Knew Him When" Gatehouse
p.s. Expect updates Mondays and Fridays (soon to be known as "God's Days").